I never heard of Katharine Wright, and her involvement in the "Flying Machine".


"Katharine Wright was born at the Wright home at 7 Hawthorn Street, Dayton, Ohio on August 19, 1874 -- her brother Orville's third birthday".

"She was the youngest of the offspring of Milton and Susan Wright, and the only girl to survive. (Her only sister Ida died in infancy.) Like all the Wright children, she had no middle name -- her father claimed that he gave his offspring distinctive first names so they wouldn't need middle names".

"This may be the reason for the unusual spelling of her name. Her brothers called her by the nickname "Swes," an affectionate German diminutive for "little sister." Most of her friends called her "Kate."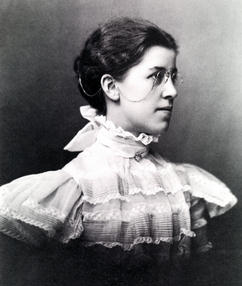 Katharine's portrait upon graduating from Oberlin in 1898.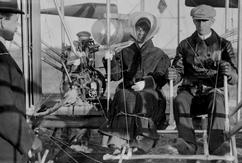 Katharine ready to take off with Wilbur in Pau. Orville is on the left. Note the string around Katharine's skirt.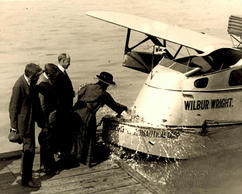 Katharine christens a flying boat, the Wilbur Wright, in 1922. The aircraft had been designed by Grover Loening, an engineer that once worked for the Wright Company.