Yesterday I visited Bekinscot Miniature Model village and railway. Unfortunately even after weeks of sun, it chose yesterday to rain very hard.. and so altho' it had stopped for the duration I was there, everything was wet.. and the skies were grey ready for the torrential rain that stared 10 minutes after I left. So.. I was lucky to get it dry while I was there, but I did go around very fast because of the threat of the rain... . I would have chosen another day.. but it's one of the few attractions where I had to book a time slot and pay in advance.
.. I took loads of photos.. and there was lots of people there, and where possible I tried not to get people into my pictures.. but I took a few on purpose so you can see the scale.. Incidentally the Scale is 1.12 for the buildings, and 1.32 for the railways
I'll just post a few here.. for those who are interested... I hope you enjoy, it would have been so much nicer if it had been today when the sun is shining..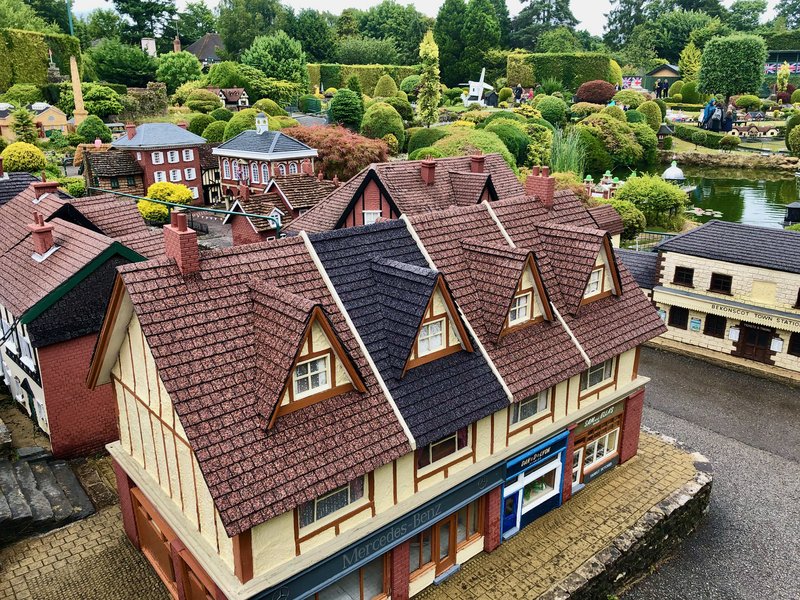 Last edited: