This is a great recipe for leftover mashed potatoes. I had it for lunch today.
Instead of using chopped scallions, I used chopped up green pepper which I love. It adds a nice taste to a meal.
Served with sour cream. (and beer)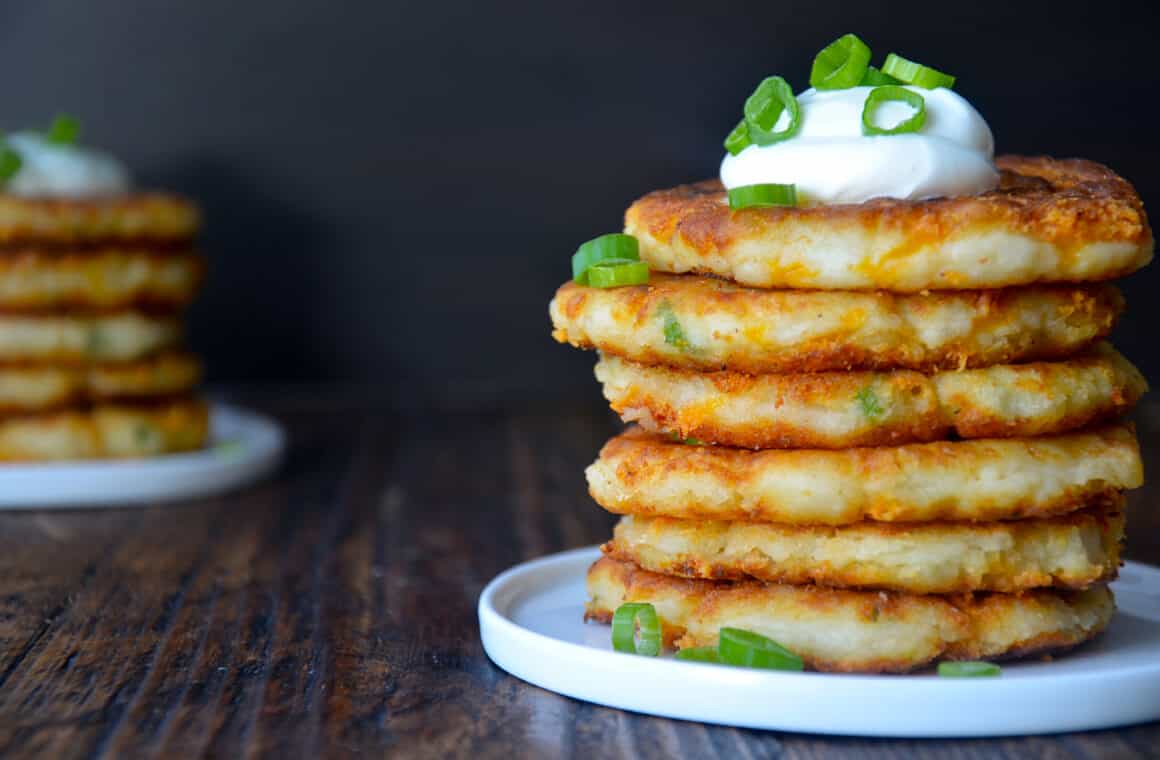 Make the most of Thanksgiving leftovers with a quick and easy recipe for Cheesy Leftover Mashed Potato Pancakes.

www.justataste.com