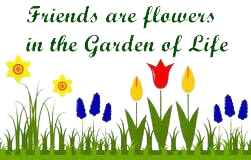 I slept in this morning. After 2 early (and busy!) days at the rink, I needed it!
Friday, the first school party was 5th and 6th graders.....and lots of them! When they left, we had 45 minutes to clean up and eat, then the 7th and 8th graders piled in! It was fun, but tiring.
We got up early again on Sat, for a private party. This was probably the easiest party ever!!! The b-day girl was 18 yrs old, and she had 7 friends with her. All they wanted to do was skate....no games, no cake, no nothing. They bought a few drinks, but other than that they just had fun on their own! When they were leaving, everyone commented on what a great time they had!!! Ooooh, I wish all parties were that easy, and still fun!
When they left, there wasn't even anything to clean up! We had a two hour break before we opened up to the public, so I took that opportunity to skate for a bit......loved every minute of it!
The public session was unbelievably busy!!!! We usually have around 80-90 skaters on a Sat afternoon and that keeps me very busy in the snack bar. Yesterday, we had 184 skaters!!!! All of those people!!!! It was busier than the school parties!!!
My line at the snack bar was about halfway across the room! Plus I had 2 b-day parties (35 guests total) to take care of!!! I guess you could say that I was a bit busy!
Today, the rink is closed, so I get to recover!
It's abnormally cold out. Last night we went down to 19°F/-7.2°C, and we are expecting a high of 44°F/6.6°C! Burrrrr!! This is NOT Arkansas weather!!!! And my poor flowers!!!
I'm not sure what I'll do today, but it will be an indoor activity, that's for sure! Maybe some mending.....maybe some procrastinating!
Once I'm more awake I may even come back and catch up on some of your posts. For now, it's almost lunch time, and I haven't even had breakfast, yet!
I guess I had better get moving.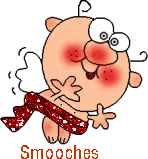 to everyone!